Stewardship 2017
Committed to a New Chapter of Faith and Community
"Put on the breastplate of faith and love....
encourage one another and build up each other."
Thessalonians 5:8-11
As Christians and as members of St. Matthew's, God calls us to lives of worship, ministry, and stewardship. Everything we have – life, health, material abundance, the strength and talent to work, create and share – comes to us as a gift from God, the Giver of All Good Gifts. God bestows his gifts upon us not for us to own and to hoard, but for us to steward and to share. In grateful response to God's limitless love and gifts to us, we in turn give of our time, talents, and financial resources to enable the magnificent and life-changing ministries of our church. Through the annual financial support of our members, St. Matthew's is able to present dynamic programs and activities that enrich and transform lives: a wide range of worship services, programs for children and youth programs, adult spiritual formation, outreach to the poor and marginalized, small group activities, pastoral care, and the warmth of friendships that make St. Matthew's such a special place.
We believe that stewardship is a part of our spiritual journey and of our relationship with God. We also believe that our standard of giving should reflect our standard of living. We ask each parishioner to consider making a pledge that is both responsible and significant based on his or her financial situation. A tithe (10% of income) has long been held as the biblical standard for Christian giving. For most of us, the tithe is a goal to be worked toward. Those who practice the tithe know from experience that it is a wonderful opportunity to bless, and to receive blessing.
At St. Matthew's, every pledge, of whatever amount, amount makes a valued contribution to our mission and ministry. What we give is who we are – beloved children of God.
Thank you for making your pledge for 2017.
Why pledge to St. Matthew's?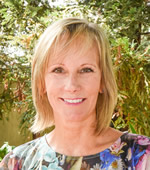 Kathy Volz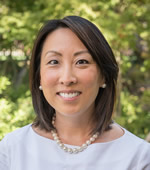 Sarah Peterson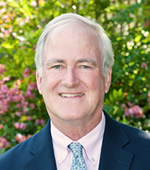 Stu Work
Michael Hurst